There are two main reasons why using a blanket helps us sleep well – even in summer.According to The Healthy, our body temperature drops before and during sleep. Also, "once you reach the rapid eye movement (REM) sleep cycle your body loses its ability to regulate its temperature. Your blanket is there to keep you warm—even on a summer night."  So, a blanket not only feels comfortable, it also helps the body to stay warm enough throughout the whole night.
With the transition to summer comes the home ritual of replacing winter blankets with summer blankets. One company that has blankets to match with all seasons and suit all kinds of sleepers is Bedsure Home. The company has a wide variety of blankets, including those suitable for summer, such as a Cooling Blanket, a lightweight Fleece Blanket and a 50% Cotton and 50% Bamboo Blanket. These blankets can be used in a wide variety of places – from the master and kids bedrooms to living room, on outdoor patio chairs, or even on picnics or camping trips. These Bedsure blankets offer customers a diversity of fabrics, patterns, styles, sizes and thicknesses to keep people comfy, no matter whether in blistering hot weather or rainy, cool weather (and anything in between).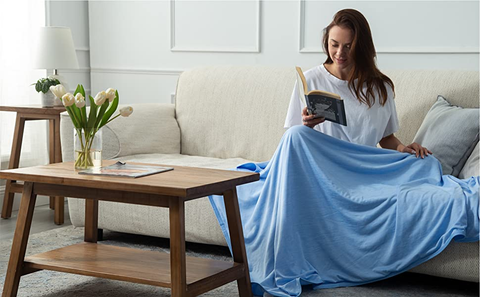 Here five reasons why there are 140,000 Five Star customer reviews of Bedsure blankets.
1. Soft and comfortable
Comfort and softness are two things that many people look for in blankets. These features not only allow us to relax and de-stress, they also can help us to sleep. Blankets with extra softness and comfort can also double as pet beds or baby swaddling. Fleece blankets are a popular option for softness and comfort.
Bedsure's Microfiber Fleece Blanket has over 86K customer reviews with the softness benefit being ranked at an average of 4.7 out of 5 stars.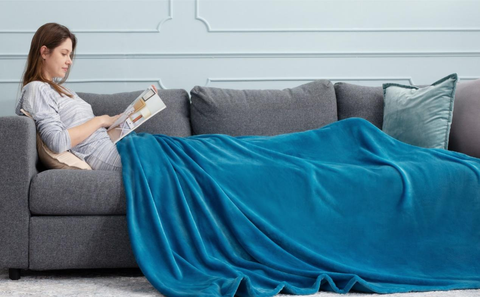 Here is an excerpt from a verified customer review from the UK:
[…] Really soft, light, easy to spread out and fold neatly. Lovely colour and very good quality.
Another reviewer from the US had this to say:
I've had mine for three years and all I can say is that this blanket stands the test of time. It still has the same ultra soft velvety texture.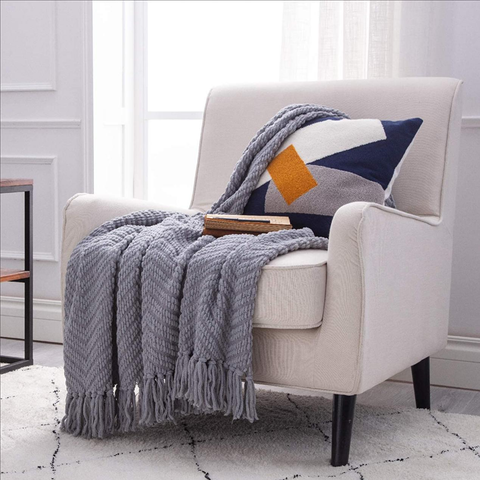 2. Lightweight and Versatile
In winter, we commonly use heavier blankets for warmth and comfort. In summer, with brighter, longer and warmer days, lightweight clothing and home textiles often become lighter. Bedsure's 50% Cotton 50% Bamboo Waffle Weave Blanket  Bedsure Blanket Bamboo and Cotton Waffle  is a lightweight blanket suitable for spring, summer, autumn or as a replacement for a heavy comforter on an unexpectedly warm night.
The 50% Cotton 50% Bamboo Waffle Weave Blanket is also versatile for the many ways – and places – where it can be used. People can enjoy the Twin, Queen, King or Throw Blanket while reading on a couch, while having a snack in the kitchen or while taking a nap on their bed.
This mixed fiber Waffle Weave Blanket currently has over 3,000 customer ratings with 82% of these ratings being 5 stars. 188 customers have mentioned its lightweight benefits (as of the 2nd of June 2021). Its lightweight feature has an average rating of 4.8 out of 5 stars.
A reviewer from the US gave this blanket 5 stars and called it a "perfect blanket!!!"
"Exactly what I was looking for, a lightweight blanket for between my sheet and bedspread. During winter I used all 3 but when it was warmer I can pull back my comforter and use the sheet and blanket."
Bamboo and Cotton Waffle Weave Throw Blanket
3. Sleep Quality
Many people find it easier to sleep in cool or cold weather rather than hot weather. Others do not like to feel sweaty when they sleep. Still others are "hot sleepers" – they feel hot even when the weather is cool. For these people, cooling or breathable blankets can provide a much-needed respite from the discomfort.
The Bedsure Cooling Blanket Bedsure Cooling Blanket is a new blanket that has a unique cooling technology, which can help people feel dry and comfortable. Though this new blanket only has 115 reviews so far, 71% of customer reviews are 5-star for the Cooling Blanket. Its Sleep Quality feature has been ranked as an average of 5 out of 5 stars.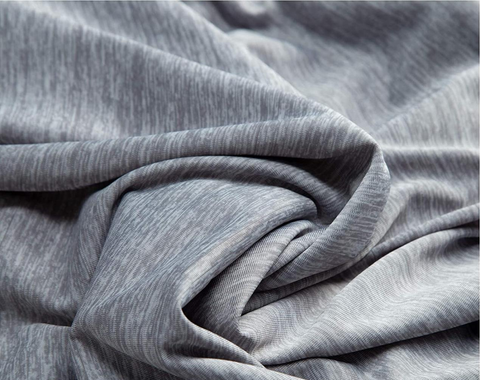 So I was very skeptical, but I bought the throw. How did I like it? I just bought the twin size! I can't even sleep under a sheet because I get too hot, but I can sleep under this!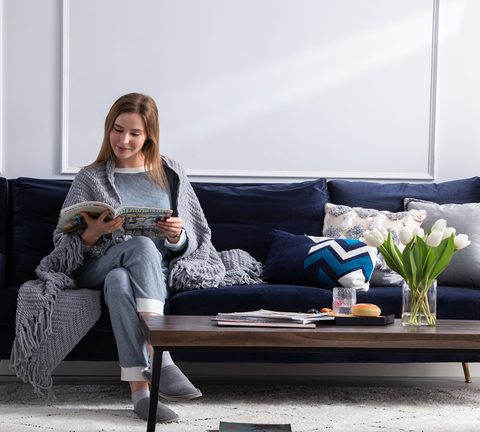 4. Everyday Value
Whether impacted by the big changes in the last year or wanting to save money for a vacation or house, affordability is something that many people seek. Even those who are more focused on aspects like comfort or color often still care about value for money.
All of Bedsure Home's summer blanket products are under $50 blankets | bedsure blanket . This is consistently mentioned by customers as something valuable about their products.
[...] This cotton/bamboo blanket exceeded our expectations. She says it is "super soft" and I have to agree. It is a great price and the blanket hangs perfectly.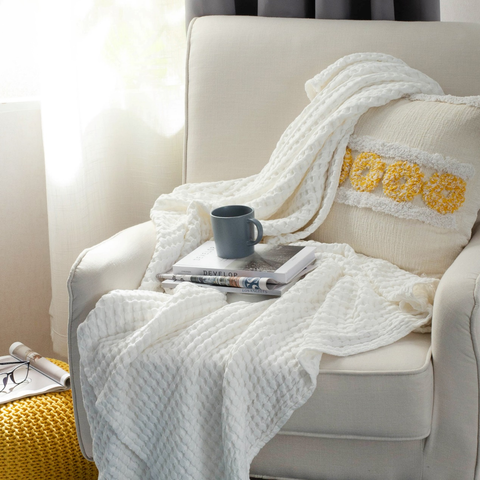 Bamboo and Cotton Waffle Weave Throw Blanket
5. Giftable
Some things are good as gifts and some are not. Easy to package-up and send, non-breakable as well as being suitable for both men and women, blankets and throws can make great gifts for a family member or friend.
Though the summer blanket with the highest giftability ranking is the Lightweight Knitted Throw at 4.6 out of 5 stars, the Fleece Throw received a glowing 5-star review from a wife who had bought a $168-dollar wool blanket for her husband. It lasted 3 hours on his side of the bed.
"Before I told him I had a new blanket, I washed and dried it--on hot. Bedtime arrived, gave him the blanket, and he was in heaven! It's been 4 nights now, and it turned out to be the answer to my prayer!"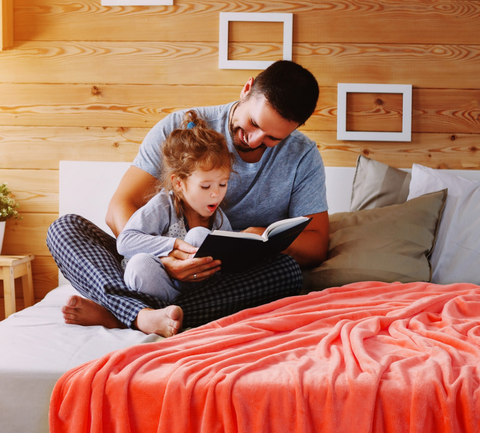 Fleece Blanket
Bedsure home is a global home furnishings company with a mission to provide customers with high quality, affordable and comfortable home products. Selling to customers in North America, the UK, Europe and Japan, the company has over 50 bestselling home products on Amazon.Bedsure Home products have been featured and mentioned in reputable publications like Country Living, Forbes, USA Today, Glamour, CNN, Bustle and Huffpost UK.