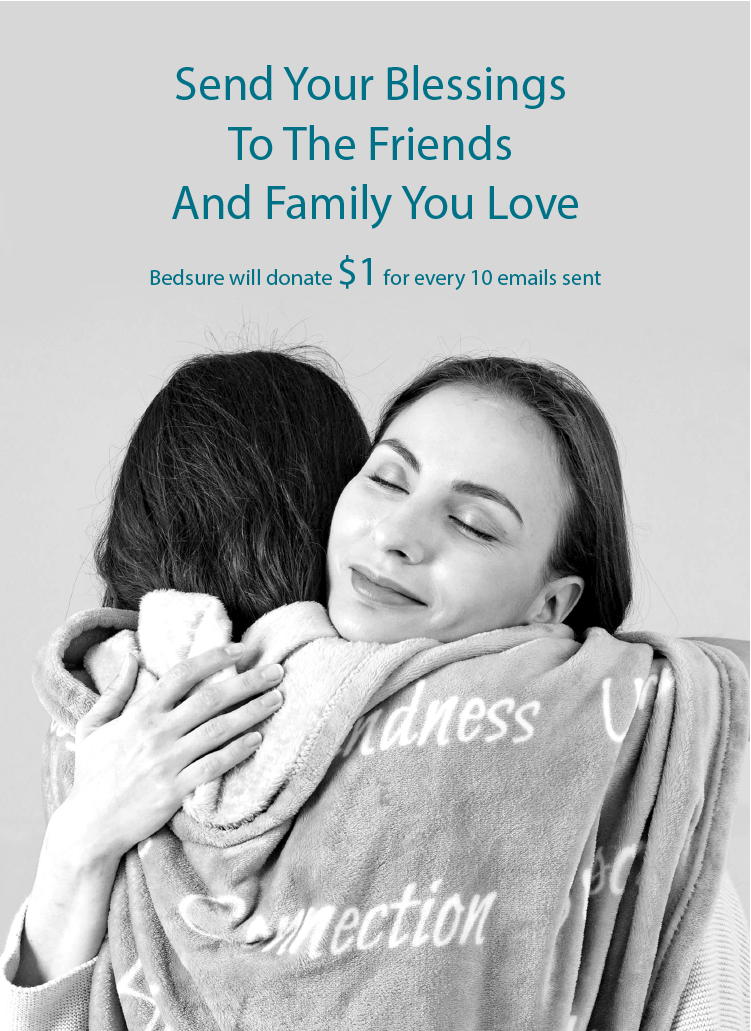 Regardless of Their Own Safety,
Medical Workers Headed for the Frontline against the Virus
When Was the Last Time You Said a Sincere THANK YOU to Medical Workers?
In this silent battle, medical workers shed their blood, sweat, and tears at the frontline,
risking their lives to protect us.
We may not be able to protect them from infection,
but we can offer warm and sincere words to protect their smiles.

Never halting to express your acknowledgement and gratitude.
Send Bedsure a Facebook message to let them know how much they are thought of,
appreciated and loved in these difficult times.

For every 10 heartfelt messages received,
Bedsure will donate $1 to Garfield Health Center
to support medical workers at the frontline.
We may not be able to travel as usual, and we might miss some important moments with our loved ones.

But it's never too late to show them you care!
Send them your blessings and love through our page.

For every 10 emails sent, Bedsure will donate $1 to Garfield nonprofit Health Center.
3 lucky email senders will also receive Healing Thoughts Blankets from Bedsure every month.
Click the button to send your Facebook messages
We'll make a donation to Garfield Health Center on the 15th of every month.
Bedsure Healing Thoughts Throw Blanket
Garfield Health Center (GHC) was founded in 2000. Mission at Garfield Health Center is to provide comprehensive medical, dental, and mental healthcare services to low-income, underserved patients and families. The staff members at GHC, a Federally Qualified Health Center, take pride in living in the community they serve, saying they build trust by providing quality service and staying engaged in the community. The center provides multicultural and multilingual health care in the San Gabriel Valley. GHC treats and average of 10,000 patients per year. Over the last decades, GHC has been passionately serving and supporting our communities. Going forward, GHC aims to continuously expand in the services and locations so can offer to reach even more underserved individuals and families.
May all those separated by the pandemic see their loved ones soon