Cooling pillowcases set of 2 copes well with heat and humidity, transferring heat away from your body, and leaving you an uninterrupted night's sleep, especially for night sweats and hot sleepers

It is a wise choice to invest in cooling pillowcases made of cooling and cotton fibers, which offer excellent moisture absorption and breathable cooling properties

Manufactured with exquisite craftsmanship, the fabrics of soft pillowcases provide excellent softness and coolness, suitable for all seasons

The magic weave of a cooling pillowcase allows your skin and hair to slide gently over the pillowcase, helping to reduce facial wrinkles and hair damage

Reversible cooling pillowcases feature a double-sided design with a special combination of cooling fibers for summer use and 100% breathable cotton for spring & autumn

Envelope closure design of pillowcases standard size will be your best choice when you encounter a problem with an exposed pillow during your sweet dream

Cooling pillow cases are machine washable; quick-dry; It is recommended to put it in a laundry bag before washing; wash it under 86℉ water

Grey cooling pillowcases standard size (20x26 inches) set of 2 in elegant packaging give yourself and your loved ones an incredible cooling journey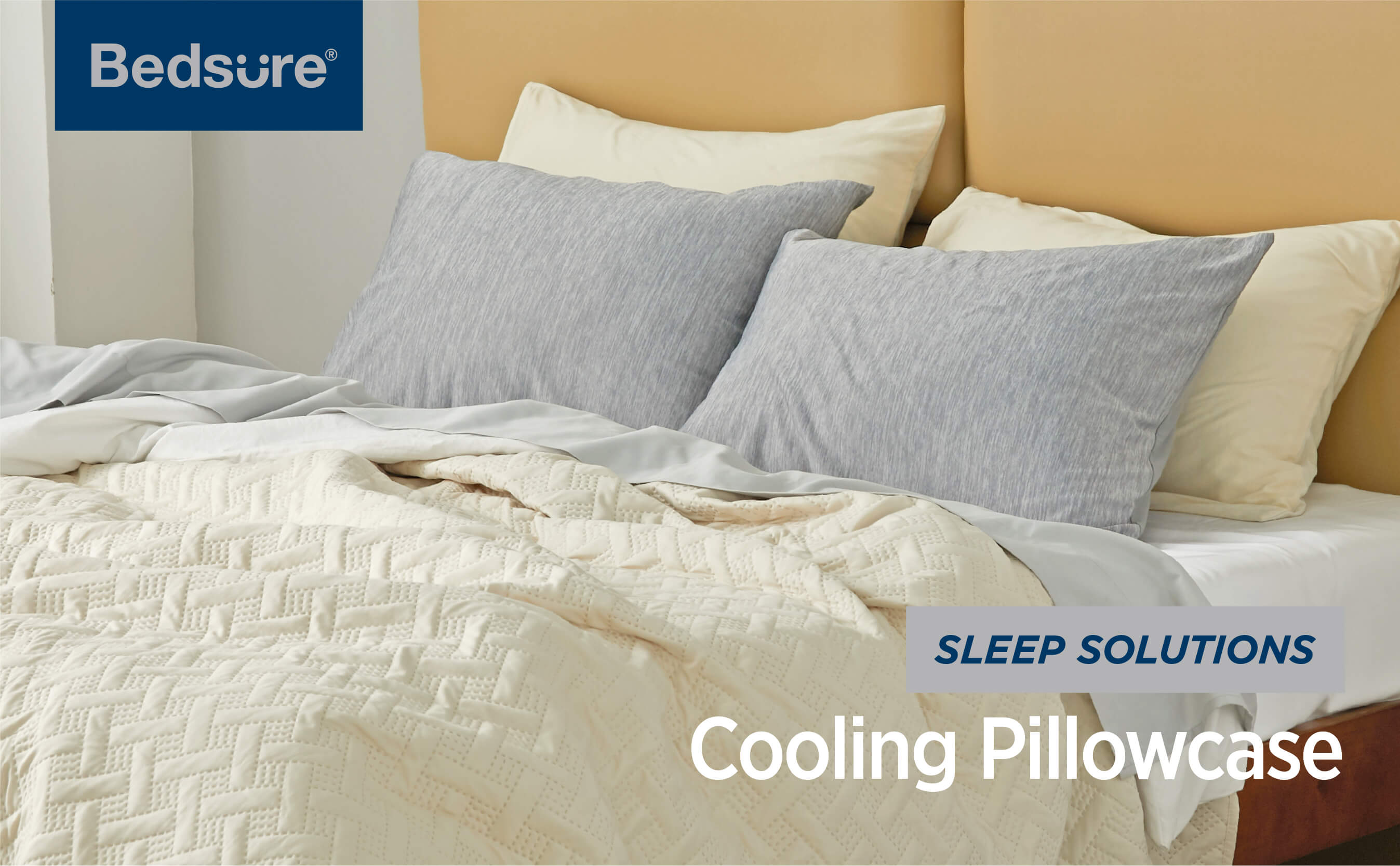 Hot sleepers know that waking up in a profuse sweat is not a pleasant thing. No one likes tossing and turning on a hot, sweaty night and waking up with wet hair stuck to their face. Pillowcases standard-size set of 2 are the masters of solving such problems. Featuring a soft yet cooling design, the standard pillowcase includes everything you need to wake you up feeling refreshed every day. With breathable fabric materials, you have the perfect temperature adjustment device. Naturally breathable, absorbent cotton of pillowcases standard size is a tried and true material for sleeping. A special cooling fabric on the other side adds extra cooling power. This standard pillowcase provides you the ultimate combination of comfort, softness, and coolness. Pick this pillowcase standard-size set of 2 to create the perfect sleeping setting.
Superior Material ChosenPillowcases standard use double-side design, featuring cooling fiber on one side and 100% breathable cotton on the other side, great for all seasons.

Sleep with ComfortThe fabrics of standard pillowcases set of 2 are comfortable, breathable, soft, and cool, which ensures you high-quality sleep and starts your day refreshed.

Envelope Closure If your pillows are constantly peeking out, standard pillow cases with envelope closure will be your best choice, by which the pillows are completely covered.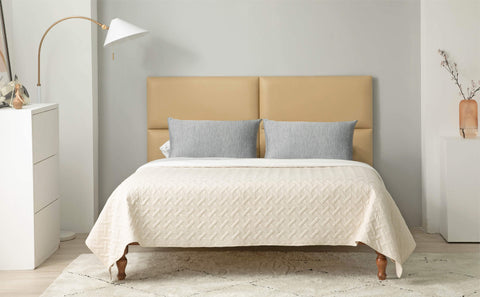 The Bedsure Cooling pillowcases are soft, comfortable, and cool-to-the-touch, it will bring you the best sleeping experience. Start by choosing from a number of options to decorate your favorite bed setting, and let these soft, lightweight, and cool pillowcases bring you a touch of cooling comfort and the best refreshing journey.