Cozy up to home linens everyone in your family will love. We're always dreaming up new ways to help you sleep well and get that extra bit of comfort throughout the day, all made for the way you live, priced for your budget, and delivered directly to you with a smile.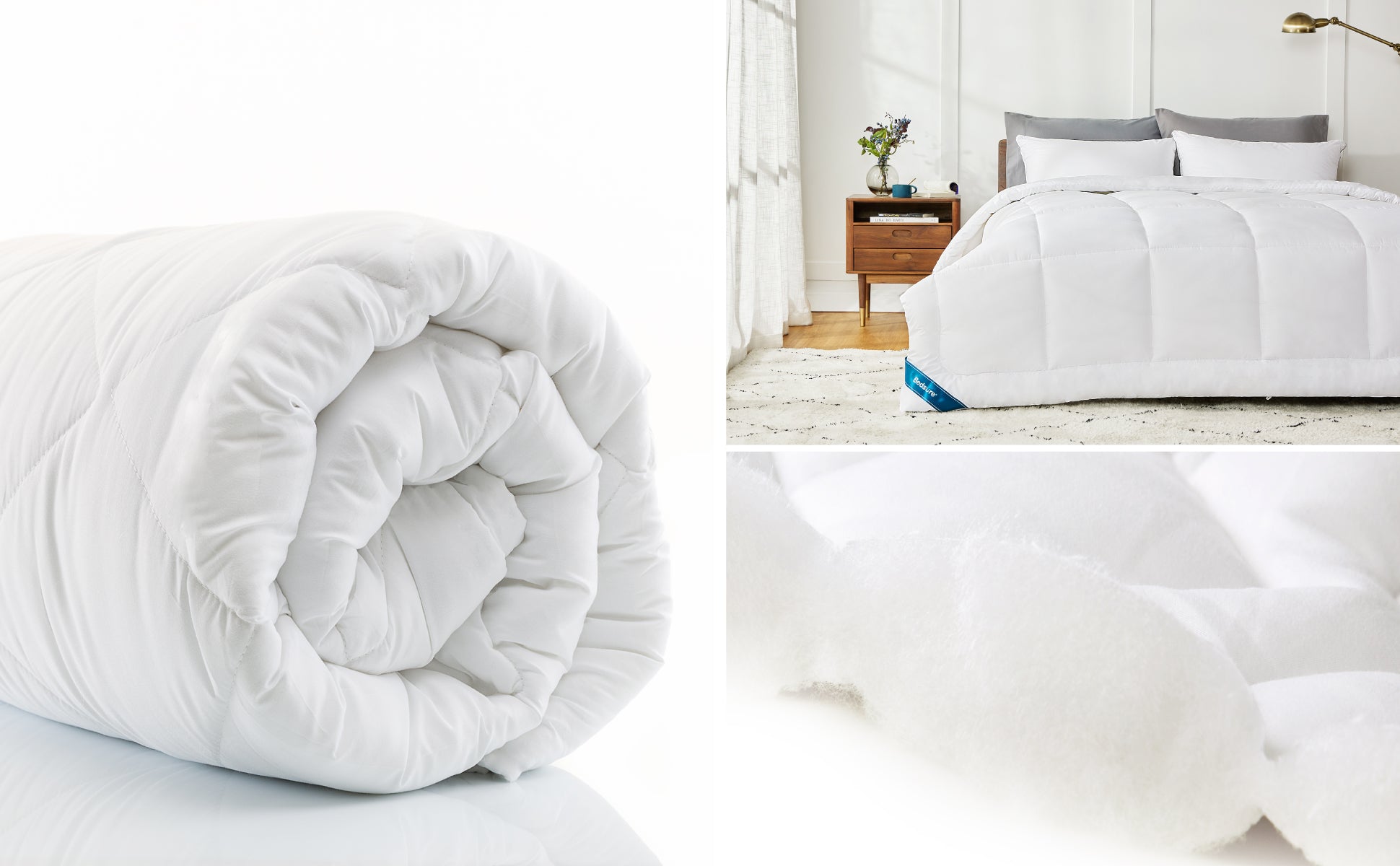 The Bedsure All-Season Down Altenative Comforter Set showcases a delicate yet pristine appeal. The Down Alternative Comforter constructed in twill weave is durable and wears well, resists soiling and has good resistance to wrinkling. The naturally ventilating comforter cotton will keep you from night sweats at night.
Whether you use your comforter standalone or as a duvet insert to match with your favorite duvet cover, we ensure you a long-lasting wholesome sleeping ambience, surrounded by all natural comfort. Filled with 60OZ (300GSM) whole piece down alternative, hypoallergenic duvet insert prevents from clumping as you're crawling into luxurious comfort. Unlike those downs with fluffy feathers, our breathable down alternative comforter filling is perfect for those allergy sufferers to get the same warmth. Our luxurious crisp white comforter hereby cordially invites you to a good night's sleep.
PREMIUM COTTON SHELLCovered by high-quality twill weave 100% cotton, white comforters create a comfy ambiance to your comforters' bedding.

SUPER-SOFT FILLING MATERIAL60OZ (300GSM) whole piece of down alternative comforter queen size delivers similar ideal warmth as down comforter.

CORNER LOOPS DESIGN  Secure queen comforters inside duvet cover with 4 corner loops in right place to settle in sweet dreams for the nights.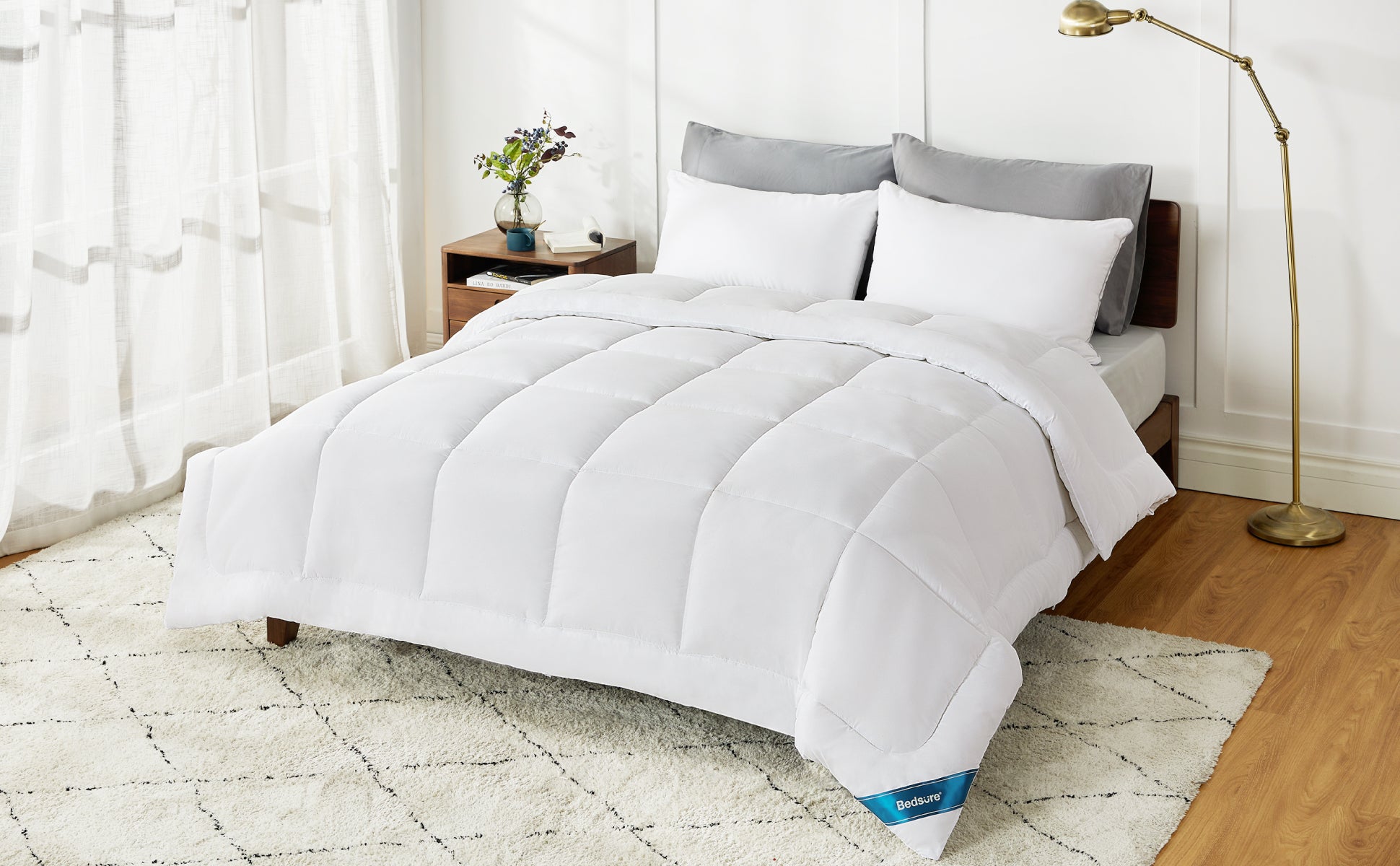 Bedsure All-Season Down Alternative Comforter Set features a reversible baffle-box and double stitches design to ensure an even distribution of warmth without bunching or shifting. Refresh your home decoration in graceful charm with a distinctive White pipe edge comforter to suit your mood. Sleep peacefully in the relaxing retreat of our luxurious comforter's bedding.