Gift The Mothers with the Cosiness They Deserve
To all the mothers out there, this year's Mother's Day falls on the 27th of March in the UK. We wish everyone a happy Mother's Day! Of course, you'll also have your days, fathers and children, but let's save this one for the mom, okay?
The past few years weren't exactly easy, we know. We were all in this together. It was especially hard for the mothers working to put food on the table and pay the bills. Some of us at Bedsure are mothers themselves, and it is inspiring to see their hardworking attitude towards life and work.
For the rest of us who aren't a mother (yet), this is our turn to show our appreciation. Take a moment and think of your mother. Did she always suffer from chilly weather? Did she always wake up with a sour back and neck? Or did she spend a tremendous amount of time shopping for new home décor elements?
At Bedsure, we strive to provide quality, cosy and comfortable home linen products at an affordable price. We have compiled a guide for those who can't seem to find the perfect gift for the mothers around them.
For mothers that often run cold.
If your receiver lives in a colder climate or that she often complains about being cold, these products will surely make her a cosier mom.
Bedsure Teddy Fleece Bedding Set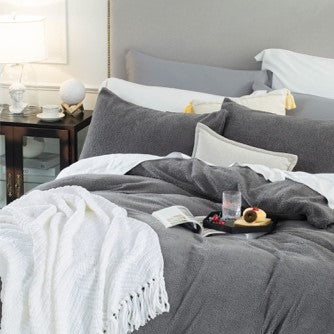 This is a Teddy Bear experience in the form of a bedding set. This fluffy and soft plush material-made Bedsure Teddy Fleece Bedding Set lets the sleepers feel like they're sleeping on a teddy bear and being cuddled by one. How much more comfortable can it get? It is exceptionally soft, and the Faux Fur material provides essential warmth during colder days by retaining the heat released from the sleepers' bodies on the bed itself. Available in two colours and four sizes, the bedding set can be had for as little as £16.99.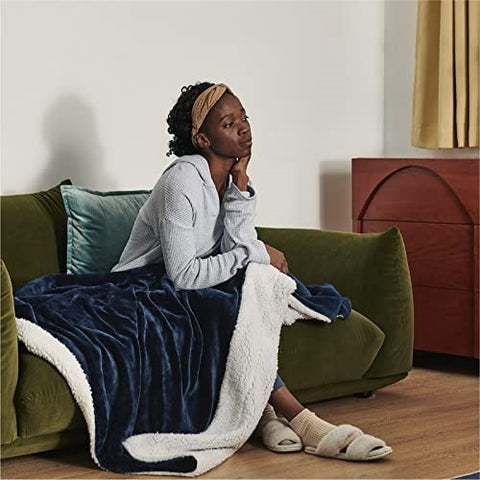 As one of Bedsure's first products, the Bedsure Sherpa Fleece Blanket is one of the perfect and most versatile products one can gift. It is dual-sided with the popular soft flannel top and a warm Sherpa bottom, making it the perfect blanket for all year round. The fourteen colour offerings and seven sizes make this blanket a practical and vibrant addition suitable to any home space. Starting at just £14.44, finding the perfect gift is no longer a dilemma one should face.
Bedsure Wearable Blanket Hoodie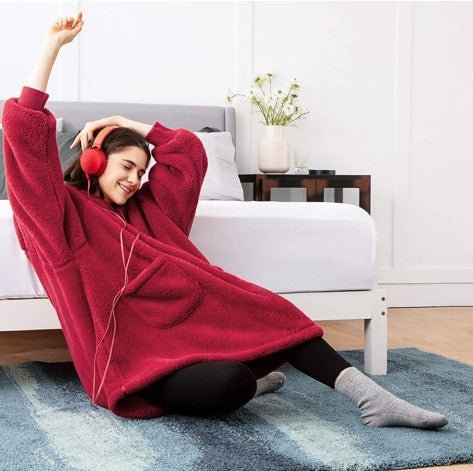 Is this a hoodie, or is this a blanket? We've heard different customers telling us different things. The Bedsure Wearable Blanket Hoodie features a hood, large pockets, and elastic sleeves just like what you'd expect from a hoodie, but it is also made from the warm Sherpa and soft flannel fabrics commonly found on cosy blankets. The blend enables the Bedsure Wearable Blanket to bring maneuverability with the extra cosiness only a warm blanket can provide to its wearers. For the mothers who clock in extra steps, even indoors, this wearable blanket makes the perfect gift. Coming in three elegant shades of colors, the Bedsure Wearable Blanket Hoodie is available for as little as £21.99.
For mothers looking for sounder nights of sleep
Not getting comfortable sleep or at least enough sleeps? These products might help. After all, one can only be productive after good restful nights.
Bedsure Memory Foam Egg Crate Mattress Topper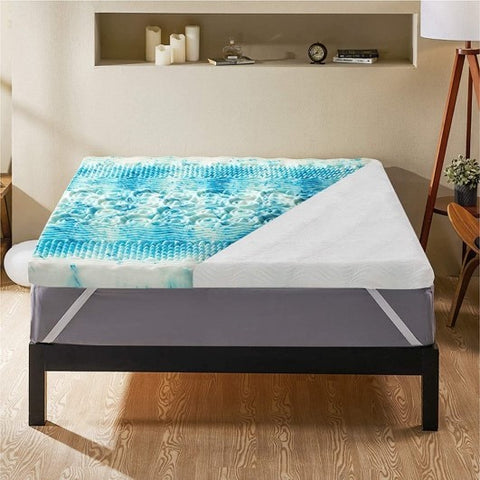 Many of us grew up on an Egg Crate topper, but not all had a high-quality one. That is until today. The Bedsure Memory Foam Egg Crate Mattress Topper provides additional 7 centimetres of cloud-like support to sleepers suffering from uncomfortable, stiff mattresses. In addition, the seven distinct sculpted zones from the egg crate provide sleepers with support and relieve sleepers from head-to-toe pressures. Also, the elastic ribbon bands at the corners ensure the topper stays in place for good. In our humble opinion, it turns your hard-as-a-rock bed into a cloud-like sleeping paradise. All these can be yours to gift, starting from just £99.99 before additional discounts.
Bedsure Sherpa Fleece Weighted Blanket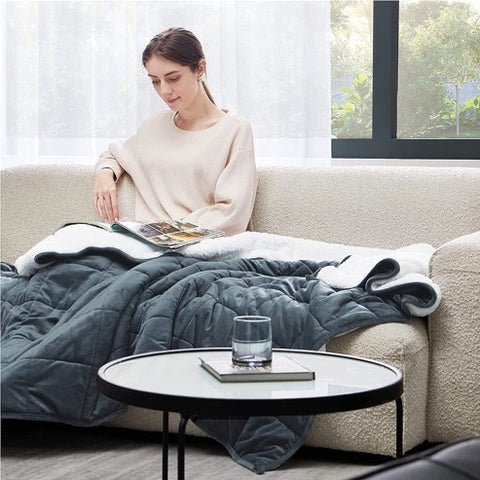 We all know the benefits and added comfort of a weighted blanket, but few of them can sustain the cold weather. The Bedsure Sherpa Fleece Weighted Blanket innovatively hugs its sleepers with the Sherpa fabric, making the weighted blanket experience available in the winter (without a crazy amount of layers in bed). In addition, the evenly distributed weight on the Bedsure Sherpa Fleece Weighted Blanket can warmly relieve sleepers from insomnia and anxiety problems. Coming in two weight versions, the lighter variation is available for as little as £45.99, and the heavier one costs just £59.99, and that's BEFORE the 30% off voucher.
For mothers looking for a new home décor
Maybe your mother is a superhero and has everything she needs, but even a superhero deserves a surprise, especially on a day dedicated for them.
Bedsure Fluffy Sherpa Fleece Blanket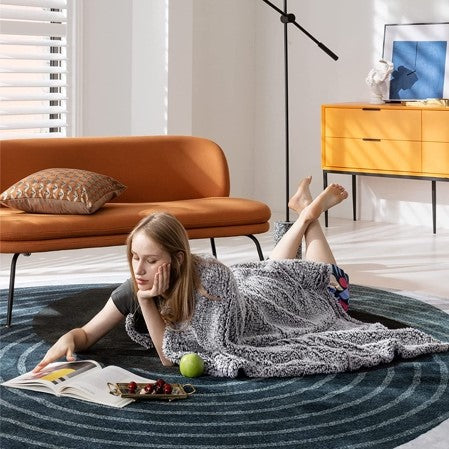 The Bedsure Fluffy Sherpa Fleece Blanket is a unique Sherpa-based blanket that adds a unique and stylish touch to any home décor. Like its cousin the Bedsure Sherpa Fleece Blanket, this variation features the soft and elastic faux fur material, but unlike its cousin, it is now dyed with a gradual and two-tone design. It is perfect for keeping warm, adding cosiness in the household, and bring elegance to any home décors. It is also the Amazon's Choice item and what a practical and aesthetically pleasing gift option. Pink, Blue, and Grey, all check. Throw and Twin size, check. Gift the elegance starts at just £15.99.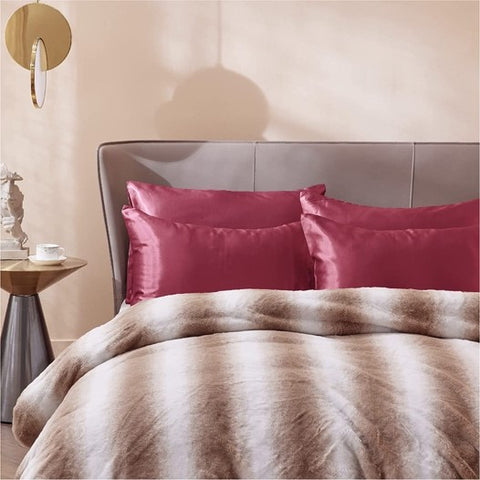 The Bedsure Satin Pillowcases is one of Bedsure's most popular and most affordable products. It is made with premium satin fabric that feels luxurious and looks lustrous. Its buttery smooth nature makes the Satin Pillowcases the perfect beauty sleep companion. Did we mention it comes in 16 colours? With that many color options, it matches practically every home. The dilemma between colours? No problem, for just £7.99, you get to bring home a set of two. Simply check out with multiple colors if that's your thing, and full refund in case of unsatisfactory.
And of course, if none of above is your cup of tea, a simple hug is just as meaningful.
Bedsure