4 Great Ways to Help Mom Feel Cozy this Mother's Day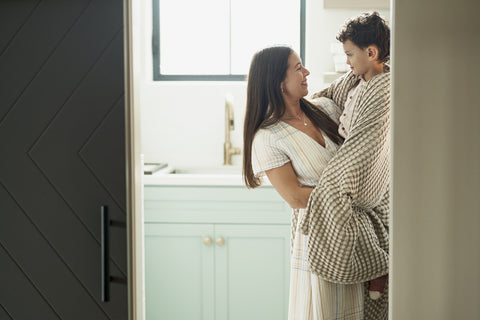 In the US, Mother's Day is a time of caring for, thanking and celebrating the mothers in our lives. On this special day, shower your mom with love with these 4 comfy and stylish gifts.
Mom's special day
Celebrations of mothering, which later evolved into Mother's Day, have their roots in the ancient Greeks and Romans "who held festivals in honor of the mother goddesses Rhea and Cybele." 
Nowadays, Mother's Day is a popular holiday to celebrate mothers and mothers-to-be. Its significance is in acknowledging and appreciating the dedication, hard work, compassion, time and love mothers have given and continue to give to their children and families.
As many of Bedsure's customers are mothers, we wanted to take this opportunity to thank our customers and supporters who are moms and moms-to-be.
Ways to celebrate Mother's Day 2022
There are many ways to celebrate Mother's Day and the mothers in our lives. Traditionally, people spend time with their mom and give a gift (or gifts) to appreciate them.
While the tradition of spending time with our moms on Mother's Day continues, recent events have affected how many holidays are celebrated. Given that COVID is still a risk in some areas of North America, sending a gift and having a video call can make a positive difference.
If you're fortunate to live in a COVID-safe area, then doing activities and playing games can be a meaningful and fun way to celebrate Mother's Day. Buying a couple of thoughtful gifts for your mom can also help her to feel appreciated and loved.
Falling on May 8th 2022 in the US and Canada, this Mother's Day offers us opportunities to show our appreciation and love to our mom for all she has given us – especially over the last year. Here is a list of comfortable, cozy and stylish Mother's Day gifts for all kinds of moms.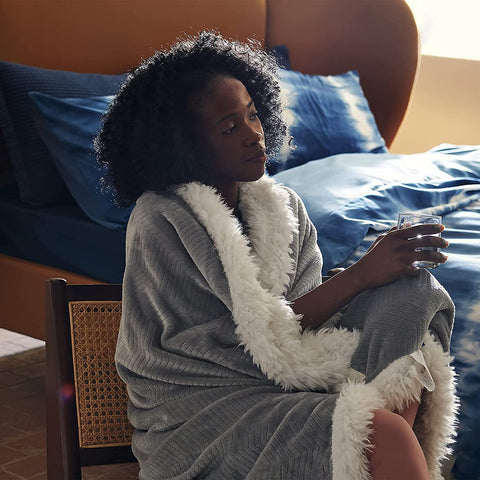 Sherpa Fleece Blanket with Herringbone Pattern - Photo by Bedsure
For moms who like style, comfort & movement - Sherpa Fleece Blanket with Herringbone Pattern
For moms who like a modern stylish look, like moving around and staying comfy when relaxing at home, the Sherpa fleece border blanket with herringbone pattern makes a great gift.
The Bedsure blanket has been designed with a soft and fluffy long-pile Sherpa fleece edge that looks glamorous and feels ultra soft. The blanket is made from soft polyester and features a distinct Herringbone pattern, adding a creative look, plus a textured hand feel.
It can work well as a throw blanket, snuggle blanket or bed blanket. It can be easily be worn around the house or outside in the backyard.
The cozy Bedsure blanket is available in four versatile colors like navy blue and silver.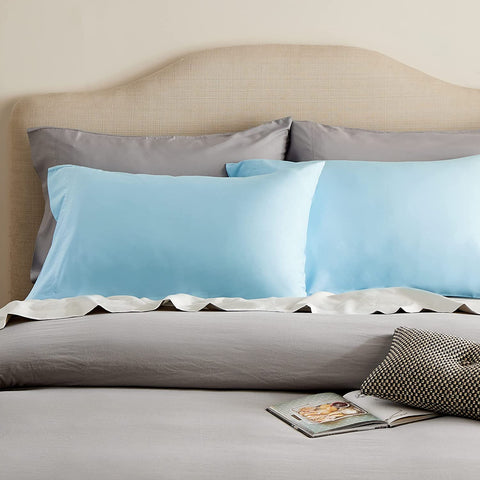 Bamboo Viscose Pillowcases - 
Photo by Bedsure
For moms looking for soft, smooth fabric against their skin - Bamboo Viscose Pillowcases
Silky smooth fabrics feel luxurious. For moms who love a silk-like experience – and for those looking for a more affordable price tag – bamboo rayon pillowcases make a great gift.
Bedsure's bestselling Bamboo Viscose Pillowcases offer softness and smooth against the skin and hair. Your mother can enjoy a gentler experience with these 2-pack bamboo rayon pillowcases.
As an added bonus, these pillowcases have been tested for harmful substances according to Standard 100 by OEKO TEX® and have found to be harmless to human health.
Available in 3 different sizes and 11 different solid colors, these pillowcases can easily match with existing bedroom décor. Cool tones like aqua blue, purple and blue fog create a feeling of calmness. Neutral tones like ivory, taupe and grey make for ultra-flexible color to easily match with warm, cool or neutral tones in the bedroom.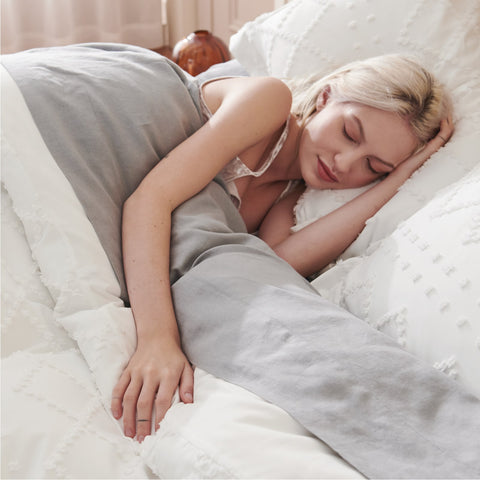 Tufted Duvet Cover Set - Photo by Bedsure
For moms looking for a classic bedroom style - Tufted Duvet Cover Set
Some moms like new and modern-looking interiors while others love traditional styles.
Your mom can enjoy the modern-day features of Bedsure products while still enjoying classic shabby chic style with this Tufted Duvet Cover Set. This can make her bedroom feel like an enchanting castle.
The queen and king size come with 2 pillowcases and 1 duvet cover.
Convenient features include 8 hidden ties to help hold the duvet insert in place, and a long zipper to make it easy to put on and take off.
The outer fabric has attractive and durable tufted embroidery in stabilizing double-lines and criss cross patterns. The inside fabric has smooth microfiber. In this way, your mom can feel soft and cozy inside, and look gorgeous on the outside.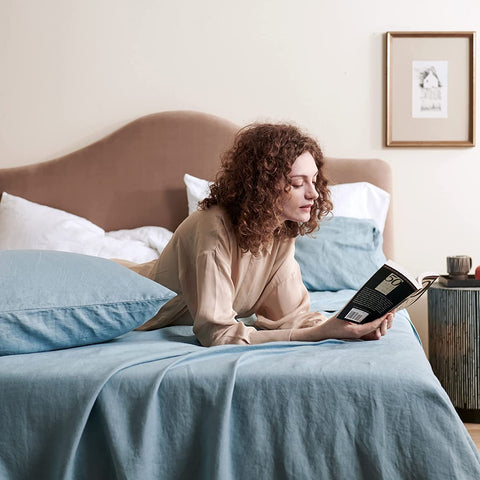 Linen Sheet Set - Photo by Bedsure
For moms looking for breathable & durable year-round sheets - Linen Sheet Set
For moms who love natural fabrics and all-around breathability, comfort and durability, this Linen Sheet Set is a perfect match.
Made from the flax plant, linen is one of the world's strongest and most durable, long-lasting fabrics. It also softens with every wash.
Available in 4 sizes and 3 earthy tones – blue, beige and grey – these sets can match well with just about any interior design, including Boho, Scandi and Planet Positive designs.
All these Mother's Day Gifts can be easily washed at home and do not need to be dry cleaned.
These gifts are all available across the US. They can be easily ordered online through our website or Amazon.
These gifts will help your mom feel relaxed, well rested and well-loved on her special day.
References
 History, "Mother's Day 2022", Mother's Day 2022 - Date, Founding & Traditions - HISTORY, October 28, 2021.
Christine Gauvreau, the spruce, "The 10 Best Mothers Day Games and Activities", The 10 Best Mothers Day Games and Activities (thespruce.com), May 7, 2021.
*Header photo by Noovel for Bedsure