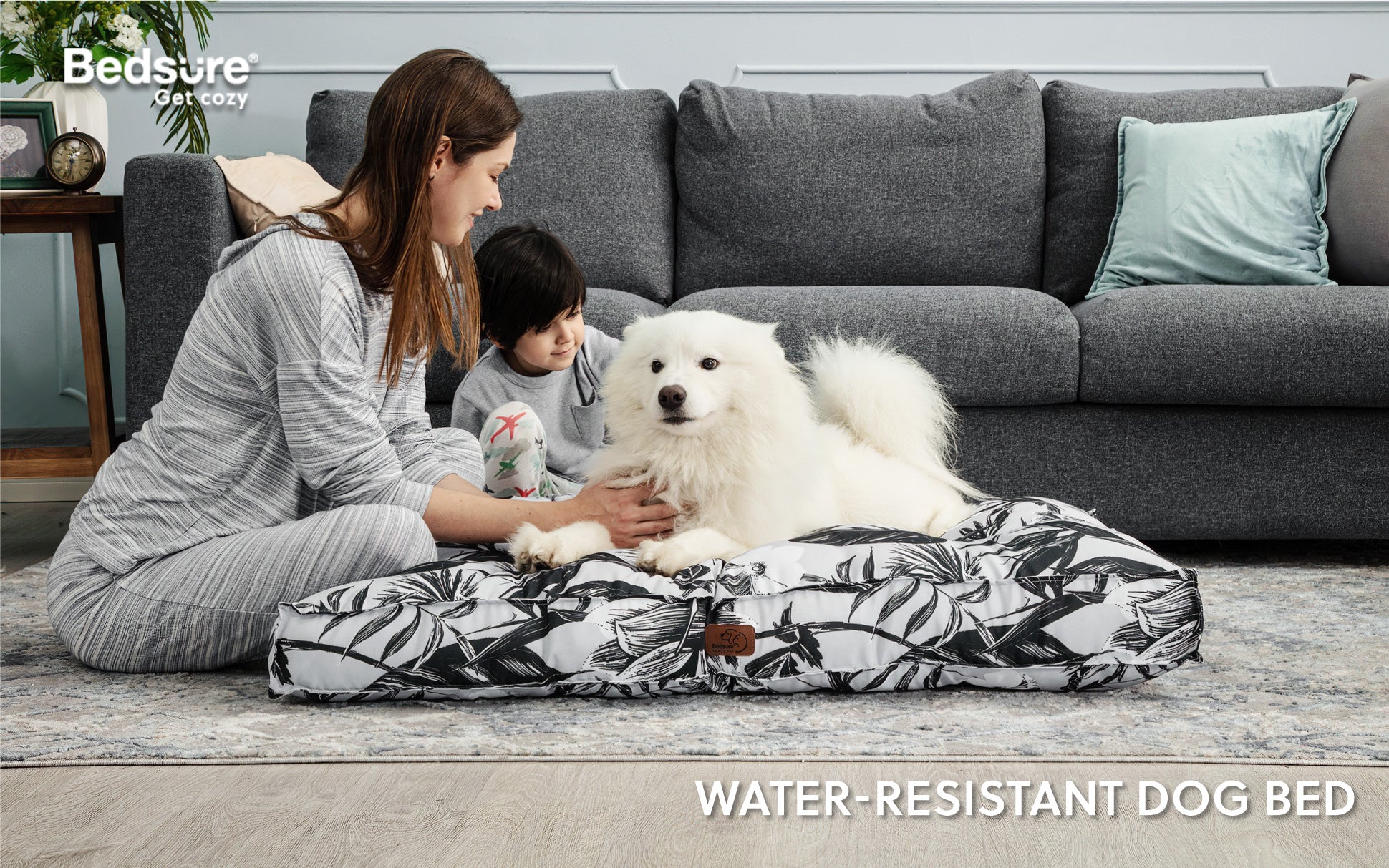 Consider how your dog is coping in the summer heat
With the ever changing weather and hotter than usual summer nights, have you considered how your dog and best friend is coping and whether they have the most appropriate bedding?  Changes in the weather effect dogs just as much as it affects us, especially when it becomes hot. Dogs cannot control the environment around them like we can and need our help to ensure they stay cool and comfortable. This is especially true when it relates to the place they sleep. All dogs need a place that they can go to that they consider as their own space or a recognised place lay down. This is an inherent behaviour in all breeds known as 'denning'.
There is also the question of comfort and health. Just as we humans might suffer aches and pains in our joints from sleeping on hard surfaces, so is the same for our much loved dogs. Even our attitudes change when we haven't had a good night sleep in a bed that we call our own. All dogs will usually sleep between 12-14hrs each day, and not just at night, so it is essential for their well being that they have the right bedding. So, what should you be looking for in the ideal bed for your dog in the summer heat? Consider the dog's size and breed. All breeds will look to sleep somewhere they feel secure and comfortable. A bed that is either too large or too small will lead to sleepless nights and discomfort.  Is the bed well with a durable high quality fabric and can it be easily cleaned. You want a durable and washable fabric that won't trap dog hairs and is not to 'thick and fluffy' for those hot summer nights.
The perfect and affordable solution
Bedsure offers you two ideal products to ensure your dog stays secure, comfortable and cool this summer. The Bedsure Water-Resistant & Washable Oxford Fabric Dog Mattress: With all dog sizes in mind and the rough treatment they can expect, the beds are made from 100% scratch resistant Oxford fabric and contain pocketed microfiber filling. This provides both additional strength and comfort. Rectangular in shape they are 10cm thick and have a quilted cushioned design that does not allow any hairs to become trapped. And for the messiest puppy to a rain soaked dog, they are completely water resistant allowing for those unexpected accidents.
The Bedsure Microfiber Pet Cool Pad with Cooling Gel for Bed Mattress: All dogs will claw and circle around the area where they wish to lay down, so the mat is made with a 100% durable microfiber and they are filled with special non-toxic gel pads that absorb your dog's body heat, which will activate as soon as the dog's weight is sensed. Ultrasonic sewing craft helps keep the gel pad inner lining firmly in one place to increase the durability. No matter the size or breed of your dog the mat will support up to 40kg. The Mats are also PVC coated to make it easy to clean with just a cloth or under running water.

The right product for the perfect pet
We all adore our dogs just as if they are part of our family, so why not pamper yours and make them extra comfy with the Bedsure range of beds and bedding. Bedsure brand, provides practical solutions for today's devoted pet owners, from plush to firm, small to extra-large, we have a wide assortment to suit your best fury friends needs  
About Bedsure
Cosy up to snug, warm home linens from Bedsure. From the moment you wake up to the second you fall asleep, we aim to make you and your family comfortable. That's why we're always dreaming up new products to help you sleep well, wake up refreshed, and have that extra bit of comfort throughout the day. And because cost shouldn't stress you out, we bring everyday value to everything from household basics to a range of high-tech fabrics and sleep solutions. Our products suit every budget and are made for the way you live, all delivered directly to you with a smile.